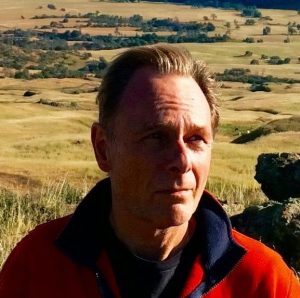 I was born in Portland, Oregon, moving to the San Francisco bay area when I was six.  After the lush green of Oregon, it was hard to adjust to the sparse, gray hills of California, but once the adjustment I became incurably addicted to my new home.
I remember the nineteen fifties with little fondness, an overrated period that was the mirror opposite of its popular, goofy, carefree image. The fifties were all about itchy wool suits, children being told to obey "because I said so," it was the essence of suppression and hypocrisy.  Ironically, I was a happy child, especially since my parents allowed me to watch The Lone Ranger, Superman, and Maverick.
In contrast to the fifties, the sixties were all that they were cracked up to be – a breathtaking, exciting decade, perhaps the last where popular culture invented new expressions instead of copying them.  I was lucky because my parents were bohemians and I was allowed a front row seat while history was being made.  My mom would haul me and my sisters to countless protest marches, first for racial equality, eventually against the Vietnam war – I was disappointed when my folks got to spend two weeks in jail and I had stay home and drive my siblings to school.  I remember Friday nights being dragged to the Fillmore Auditorium where I had to sit through the warblings of Janis Joplin, the Jefferson Airplane, and The Paul Butterfield Blues Band.  A family friend put on the first trips festival and we painted the street in front of the auditorium.  Teenage rebellion was a dicey proposition under these circumstances and I became a lot like the Michael J. Fox character in Family Ties, developing a devotion to hedonism and capitalism.
One event that profoundly shaped my world view occurred in junior high school.  A buddy came to class wearing a button that said, "legalize pot."  He was summarily expelled, outraging me and a number of classmates. I don't have strong attitude towards drugs one way or the other, though I will confess that the entire subject tends to bore me.  Nonetheless, I and my "fellow travelers" stayed up until the wee hours writing a paper defending our friend's right to free speech, and pointing out the bitter irony of the teacher's actions occurring while our current topic of study was the U.S. Constitution and the Bill Of Rights.  We turned our written argument over to the vice principal the following day and were rewarded with group expulsion.  The reason given was that our paper was "too well written," obviously our parents had been tricked into penning the paper for us.  In point of fact, our parents knew absolutely nothing about our hastily conceived literary opus and when several of them came into to corroborate this truth, they were also branded as liars.  The result of this was to leave me with a lifelong obsession with injustice and a profound contempt for authority.  I do believe, however, that my teachers eventually felt a sense of guilt because they allowed The Grateful Dead, (an up and coming, little known band at the time,) to play for our junior high school graduation dance.
A part time job allowed me to spend $500. on a 1937 Cadillac, which became everyday transportation for many years.  I still own this car and remain fascinated by true classic cars, (that means no Chevys and nothing built after 1948.)  One of the reasons why I like the classics so much is that most of them were the product of one man's ingenuity and creativity, precious little was done by committee.  Additionally, the 1920's and the 1930's were a time of terrific innovation, and the cars very much reflected this.  Compare a 2003 model car to one made in 2013, not a lot of difference, then compare a 1930 model to a 1940 model – night and day, and the engineering advanced as dramatically as the styling.  It goes without saying that I admire creativity in all its forms.
Not all authority figures rubbed me the wrong way.  One person who influenced me positively, though I only met her sporadically, was poet Muriel Rukeyser.  Rarely is one allowed to know someone so consistently encouraging and inspirational, and who made me feel proud to be myself.
Though opposed to the Vietnam War, I was willing to go if called, however I had a high lottery number and was not required to serve.
I attended college at Sarah Lawrence, studying drama under some remarkable teachers – one was William Finley, best remembered at the Phantom in DePalma's Phantom Of the Paradise, and Julie Bovasso who played John Travolta's mother in Saturday Night Fever, as well as Cher's aunt in Moonstruck.  At Sarah Lawrence I made lifelong friends and went on to live in New York for several years, adoring it for its energy and excitement, but eventually abandoning it for the West Coast because I could only live so long in a place where there was no geography.
Out of college I briefly worked at the shadiest used car lot on the West Coast.  The owners' previous business had been closed down and all the salesmen sent to jail for "white slavery."  Out of prison, they reopened in a new city and specialized in collector cars.  I made it to sales manager but quit when they brazenly told me that they were withholding my weekly salary because I was making more money than they were.  My resignation was fortuitous – six months later then entire staff was packed off to jail again.
Relocating to Los Angeles, I spent many years working on low budget, independent films.  The drawback of such work is that you don't make much money and achieve little notoriety.  The advantage is that you get to do practically everything, and after a while you have likely mastered every aspect of filmmaking.
Eventually I turned to novel writing, spending many years in a group overseen by noted mystery writer Elizabeth George.
I've been very lucky to be able to do what I enjoy, and to have had the support of a wonderful family and to have known so many extraordinary people along the way.  Ironically, or perhaps appropriately, some of the most remarkable people that I've encountered are not well known.